The 51st annual Dannehower Award Banquet was held on May 8, 2014 at Presidential Caterers in Norristown. Sarah Hancock from Spring-Ford High School won the 2014 Dannehower award and a $3,000 scholarship.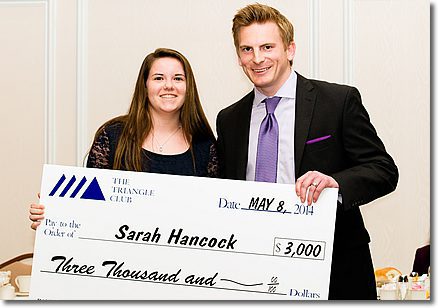 The First Runner-up was Alyssa Kist from Mt. St. Joseph Academy.
Three individuals were awarded Second Runner-up awards. Recipients included Katherine Horvat from Germantown Academy, Connor Hanlon from Plymouth Whitemarsh High School, and Ian Mitchell from Lower Moreland High School. All received awards and scholarships.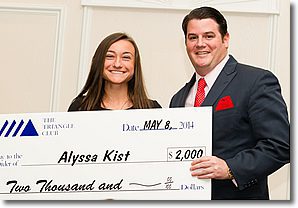 2015 William F. Dannehower Award Nominees
Bishop McDevitt High School
Jessica Gwiszcz
Cheltenham High School
Dara Liss
Christopher Dock Mennonite High School
Karalyn Schmidt
Country Day School of the Sacred Heart
Gretchen Seifried
Germantown Academy
Katherine Horvat
Gwynedd Mercy Academy
Christa Giordano
Jenkintown High School
Christopher Darien Baird
Lansdale Catholic High School
Alicia Kradzinski
LaSalle College High School
Keith Lee
Lower Merion High School
Daniel Buckman
Lower Moreland High School
Ian Mitchell Harmatz
Merion Mercy Academy
Catherine Gormley
Methacton High School
Alexa Hoover
Mt. St. Joseph Academy
Alyssa Kist
Norristown Area High School
Michael Springer
North Penn High School
Colleen McGovern
Perkiomen Valley High School
David Garton
Plymouth Whitemarsh High School
Connor Hanlon
Pope John Paul II
James Bleming
Souderton Area High School
Andrew James Curotto
Springfield Township High School
Rachel Munger
Spring-Ford High School
Sarah Hancock
Upper Dublin High School
Jen Harchut
Upper Merion Area High School
Elizabeth Botto
Upper Moreland High School
Sara Nyholm
Upper Perkiomen High School
Casey Umstead
Wissahickon High School
Melanie Fry