46th ANNUAL TOURNAMENT
– 2019 RECAP –
by: Mike Toth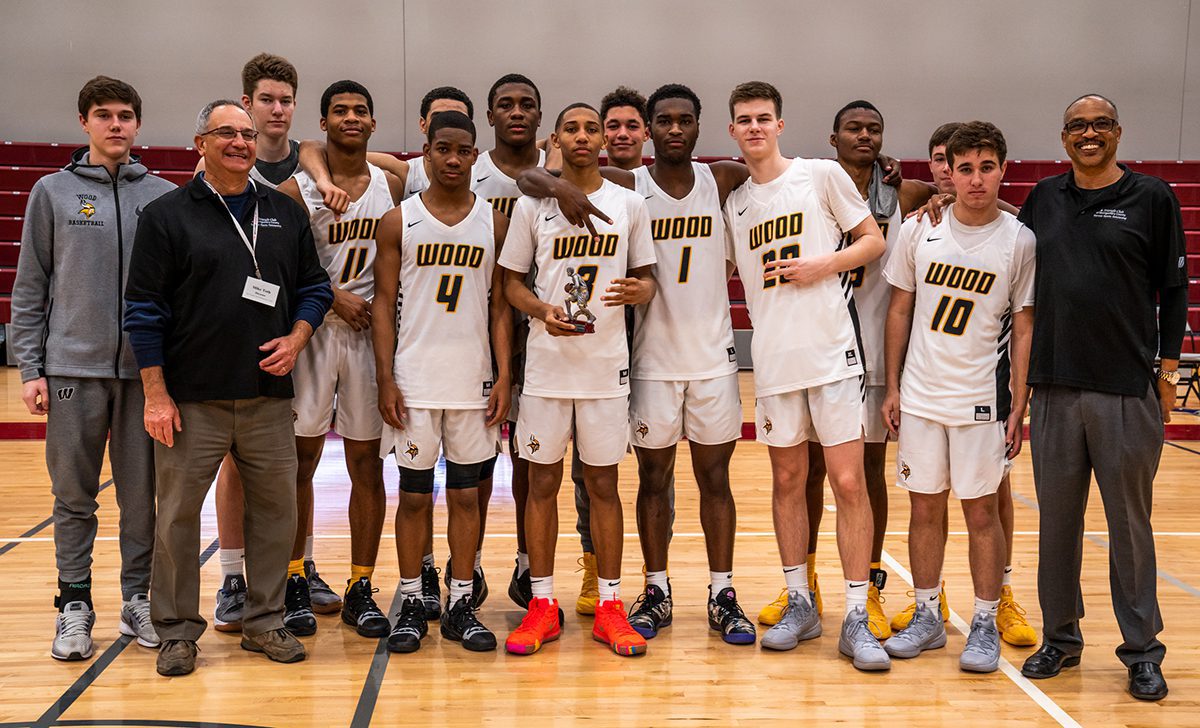 The 46th Annual Triangle Club Basketball Tournament is in the books. And for the 4th consecutive year there is a new champion. West Chester Bayard Rustin, a runner up in the 2018 tournament, prevailed with a 53-39 win over LaSalle College High School in the championship game. Rustin's IV Pettit , a sophomore guard, won the MVP award.
| | |
| --- | --- |
| LaSalle High School | 58 |
| Germantown Academy | 39 |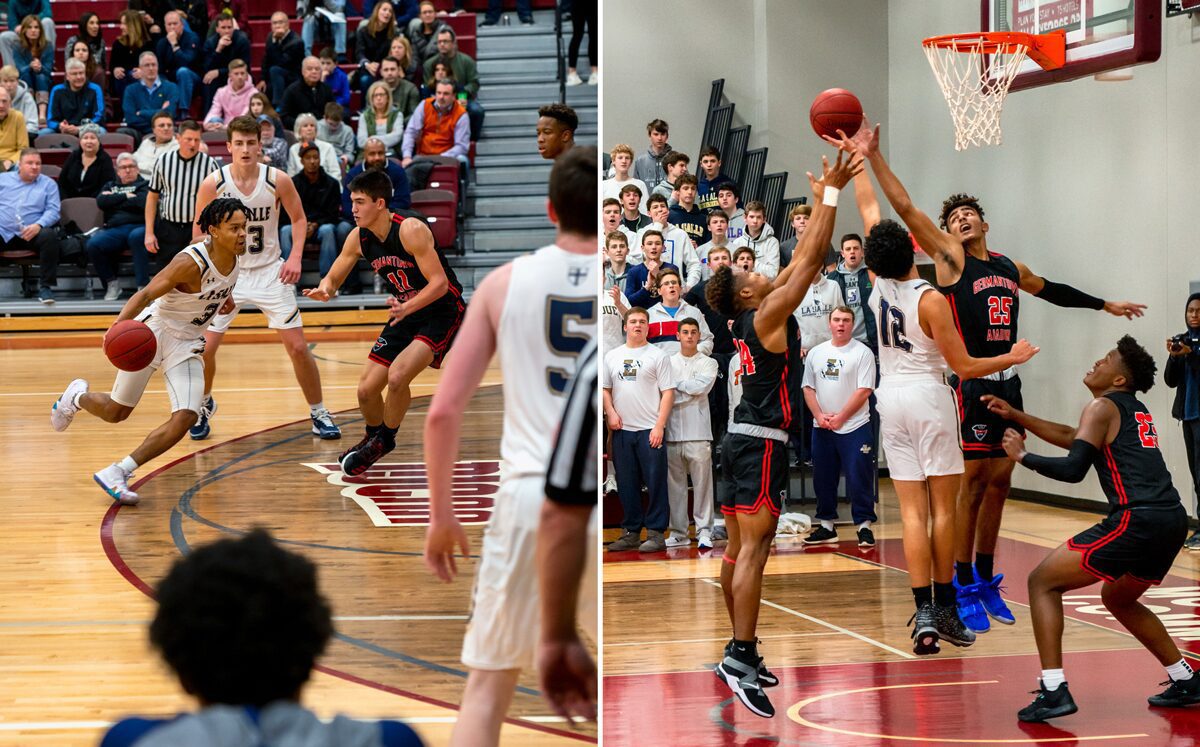 LaSalle pulls away with great passing and teamwork.
The opening night game was a real neighborhood rivalry. Germantown Academy vs LaSalle. LaSalle is coming off a 26-4 season which included the Catholic League Championship. Coach Mike McKee had graduated quite a few seniors and has only 5 upper classmen on this year's roster. Germantown Academy (Inter-Ac) is under the direction of first year coach Matt Dolan (Dickinson grad). Matt replaced the legendary Jim Fenerty. LaSalle has one of the top high school players in southeastern PA in junior (6'4″) guard Jordan Longino. Jordan has already scored over 1,000 points in his first two seasons on the hardwood.
Both teams appeared a bit tentative in the outset. Tough defense on both ends of the court. Both schools brought a large group of fans and students. The Montco gym was rocking. Finally, senior guard Shane Holland (5'11") and Mike DiPietro (6'5″) found the range and put LaSalle up 30-22 halftime. Jordan Longino was trying so hard to shake off his football season rust and had 12 points at intermission for Germantown Academy. The third period saw LaSalle begin to pull away with some great passing and teamwork. Well balanced scoring and strong defense was wearing the Patriots down. The Explorer's held Germantown to only 15 second half points. LaSalle made 9 of 10 free throws and marched off with a 58-39 win. Holland topped all scorers with 19 points and junior guard Liam O'Donnell added 12 to pace the Explorer's. Jordan Longino's 14 points was high for the Patriot's and sophomore Casey Traina added an impressive 13.
| | |
| --- | --- |
| Wissahickon High School | 69 |
| West Chester Bayard Rustin | 67 |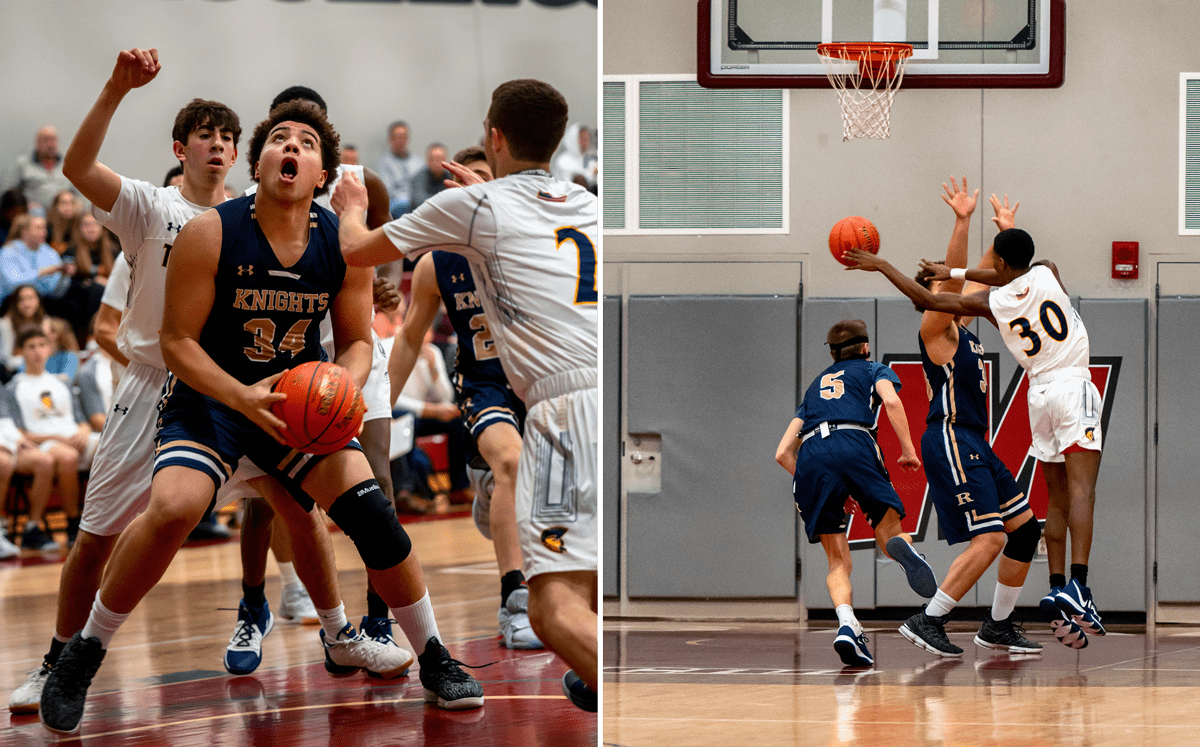 Rustin holds on during high scoring game.
The nightcap on Friday matched local Wissahickon (Suburban One League), under longtime coach Kyle Wilson, versus West Chester Bayard Rustin. It was a rematch of last years tournament nightcap in which Rustin prevailed in a hard fought battle. This 2019 game had a similar ending with Rustin coming out on top, 69-67. This contest was a high scoring affair from the start. Wissahickon was up 38-34 at the half. Coach Keith Cochran's Rustin squad did not have a lot of height but they played pretty smart. Three players scored in double digits for the Golden Knight's. Junior Griffin Barauk was tossing in 5 treys on the way to 22 points. Sophomore guard IV Pettit added 15 and senior forward Dan Werthy had 11. Wissahickon played with a lot of grit and should have a pretty good season. Harrison Williams had a game high 24 points, including 9 of 10 from the free throw line. Matt Compas, a very fluid (6'1″) junior, had many key buckets and slashed his way to 15 points.
Game 3 (Consolation Game)
| | |
| --- | --- |
| Wissahickon High School | 59 |
| Germantown Academy | 66 |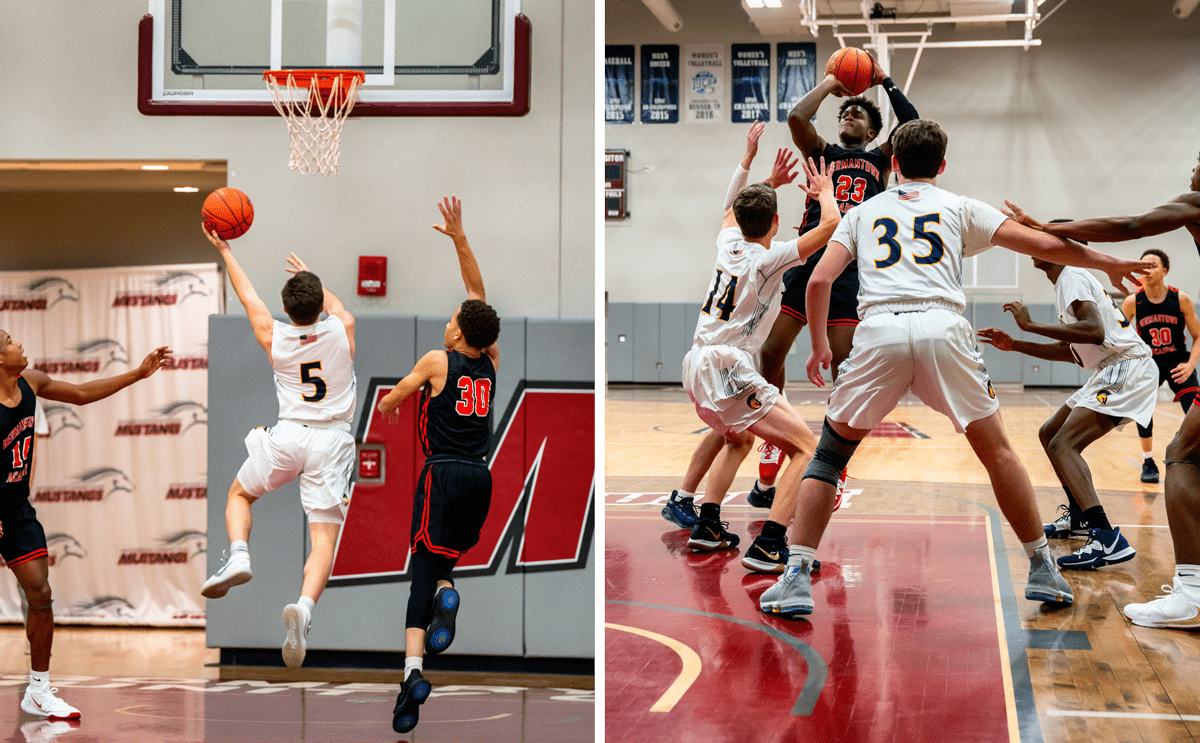 Trojans race to a impressive 40-31 halftime lead.
Saturday's consolation game paired Germantown Academy against Wissahickon. The Trojans raced to a impressive 40-31 halftime lead. They pressed and ran. They also hit 4 treys in those first 16 minutes. Just like last night the bulk of the scoring was coming from Harrison Williams and Matt Compas (23 points). On the other hand Jordan Longino came to play for the Patriots. He put his teammates on his back and scored a tournament record 37 points. Jordan's points came from all over the floor. Inside, outside, left side, right side and foul line. The game was knotted at 55 at the end of regulation. Germantown outscored Wissahickon 11-4 in the overtime period and won 66-59. Both teams fought tooth and nail all the way.
| | |
| --- | --- |
| West Chester Bayard Rustin High School | 53 |
| LaSalle High School | 39 |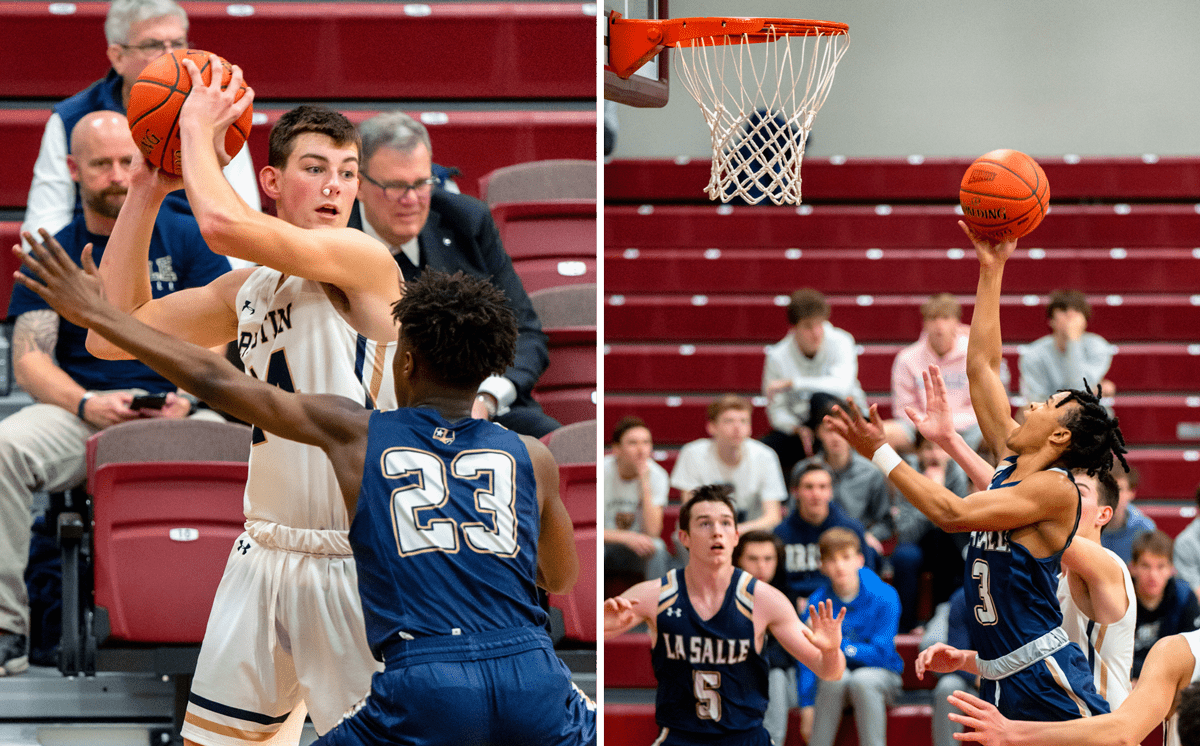 A close game with 8 minutes left to play.
The 2019 Triangle Championship game had a tough act to follow after the overtime thriller in the consolation game. The championship match up between Bayard Rustin and LaSalle was quite a close contest despite the final score of 53-39, with Rustin being crowned the champion. Rustin was runner up to Archbishop Wood in the 2018 Triangle Tournament and they wanted to come back to this year's tournament and try again.
And they proved their point. Coach Cochran has a fine squad and plans to make some noise in District One this year. The score at halftime was Rustin 23 and LaSalle 21. Nip and tuck the whole way. The third period ended tied at 33. This game was up for grabs with only 8 minutes left to play. West Chester Rustin then went on an 11-2 run and pulled away. LaSalle was held to only two field goals and two free throws, all by Shane Holland, in the 4th period. Meanwhile, Rustin was making 11 of 12 free throws to go along with 3 field goals in the final period. IV Pettit played a very consistent game hitting 4 treys and ended up with 16 points. Those points as well as a great floor game earned Pettit the MVP award. Coach Cochran and the Golden Knights finally got to the hoist the championship trophy.